If you're considering replacing windows in your home, our bespoke timber windows and doors offer the perfect solution for properties of all ages. Made from top quality timber and glass, our wooden framed windows will keep your home warm in the summer and cool in the winter whilst enhancing the look of your property.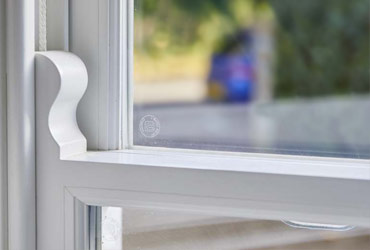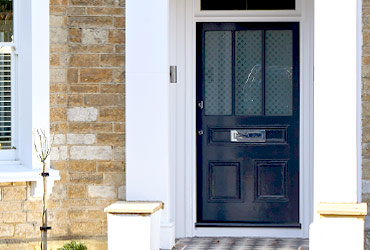 ---
What are the benefits of timber windows?
Timber windows offer a range of cost effective benefits. Here are a few examples of how having bespoke timber windows installed could benefit you and your home:
Our windows are surprisingly affordable. Made from high quality timber, our double glazed windows provide a bespoke, high-end look for a realistic price.
We supply and fit windows directly and unlike other windows installation companies, aim to keep our prices low without compromising on quality or the high standard of our services.
We design and install wooden sash windows and timber casement windows; either of which are suitable for period properties and contemporary homes alike.
Our double glazed windows are just as energy efficient as plastic UPVC frames but because the timber we use is from sustainable sources, they offer a far more environmentally friendly option.
Each frame is made to measure which makes it possible to create windows in unusual shapes and sizes; including attic windows, patio doors, bay windows and more.
We offer a wide range of attractive pain finish options, with colours suitable for all styles of home.
Our window frames are incredibly durable and require very little maintenance to ensure they stay looking as good as the day they were installed.
Timber windows last far longer than UPVC! Unlike plastic windows, our timber frames won't discolour or warp and will retain their beauty for many years to come.
Beauty and durability combined
Your home deserves the very best and whether you're carrying out home improvements or a major restoration project, our windows offer a stunning way to enhance your property and add that all-important kerb appeal.
Our window frames have been carefully designed to keep the warmth of your home inside and the notoriously bad British weather out. In addition, each window is fitted with a robust lock to provide you with peace of mind and security.
We are an established company with many years of expertise in working with homeowners in Epsom and throughout South West London. Our design and installation team are highly experienced and when taking measurements or fitting your new windows, we will always treat your home with great care and respect.
Epsom is a sought after area of London with a wide range of attractive period homes. If you live in the area, installing beautiful bespoke timber windows is a great way to ensure your home looks elegant and stands out from the rest.
To find out more or to arrange for a free, no-obligation quote, please don't hesitate to get in touch by calling 020 8945 7945.